For the past eleven years, Springfield Elks Lodge #1560 have been handing out Elks Dictionaries to all third graders in the Springfield School system. It is estimated that, close to fourteen hundred third graders during that time period have received one.
This year 80 third graders at Union St. School were the latest recipients for the dictionaries. The Elks Lodge uses money to pay for the dictionaries by receiving grant money from Elks National after they have reached their per capita for the year.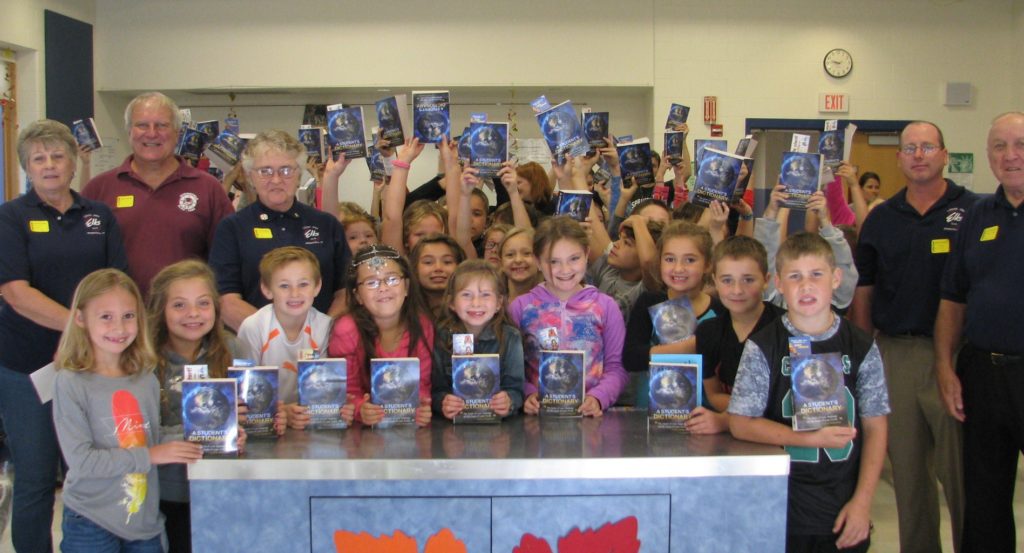 Frt l to r; Morgan Vaughan, Hailey Deneen, Gavin Heath, Avery Deschand, Sophia Lihatsh, Ashley Ferguson, Madelin Olsen, Chase Strong and Demitri Jasinski. In back are Elks members, Gloria Gunn, Victor Baskevich, Exalted Ruler Vicki Siliski, Michael Tennis and Eugene Siliski.
News item submitted by Mike Gunn