The Vermont Elks State Soccer Shoot was held on Sunday October 15, 2017 at the Collins Perley Complex in St. Albans. Elks volunteers from around the state were on hand to make the event a fun activity for the contestants. The Soccer Shooters represented cities and towns from throughout the State.
After the competition was completed, everyone moved to the St. Albans Elks Lodge for a Spaghetti lunch and the presentation of the awards.
The First place winners will now go to the Elks Region I Soccer Shoot to be held November 3, 4, and 5, 2017 in Nashua, NH hosted by the New Hampshire Elks.
To see the following and more pictures, go to the VT Elks Shutter fly site. link: https://vermontelks.shutterfly.com/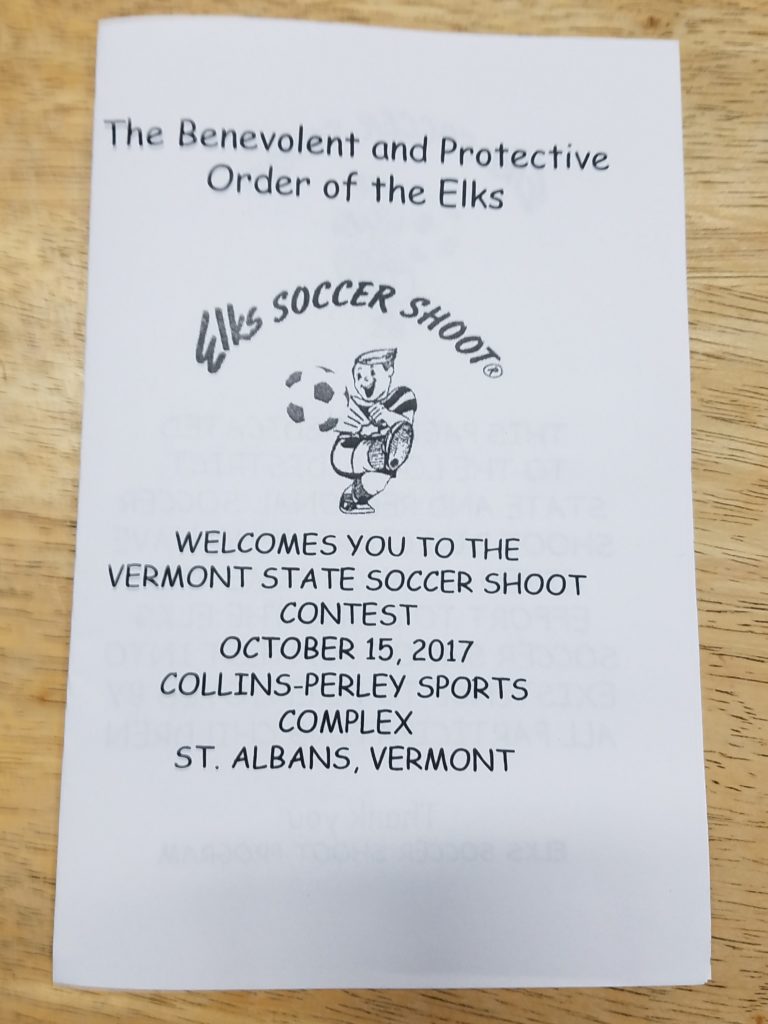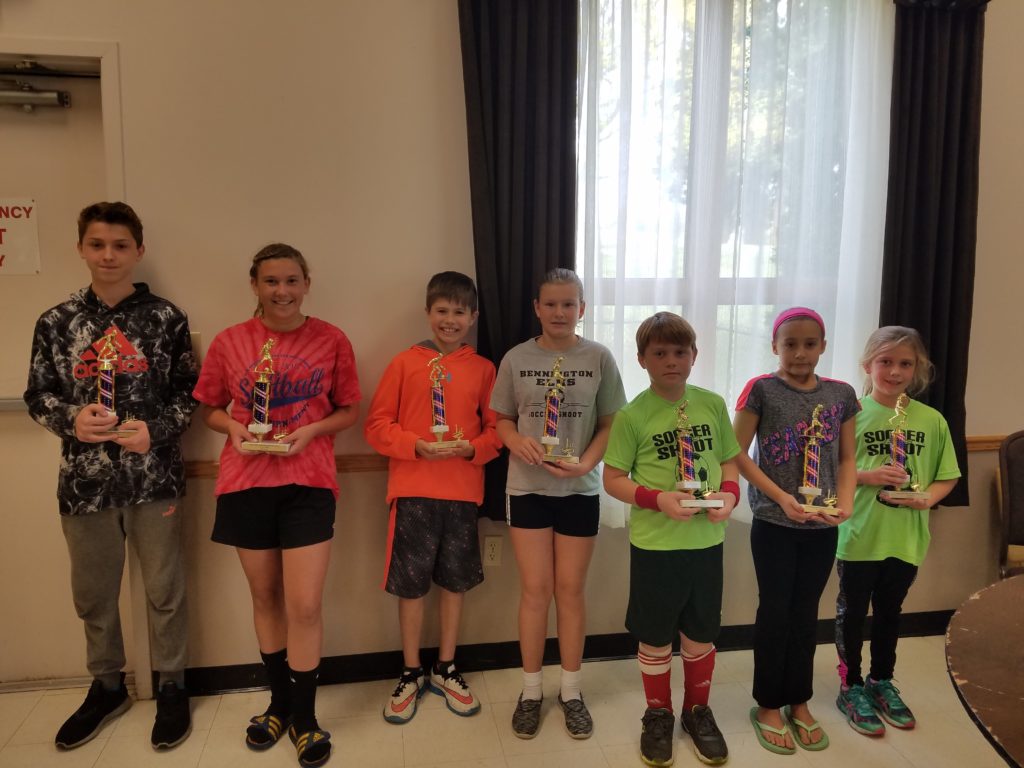 l-r: Tristin Parker – Springfield #1560, Grace Kobella – Bennington #567, Jack Touchette – Barre #1535, Alicia Coon – Bennington #567, Jake Tostrup – Springfield #1560, Lila Coon – Bennington #567, Addelyn Snide – Springfield #1560. Missing from phote – Ryan Marcell – Windsor #1665
News item submitted by Larry Bouchard