Melanie Weston, a First Grader at Williamstown Elementary School was recognized as Student of the Month at the Barre Elks Lodge. Melanie, her mother Anne, Teacher Ms. Perry and Mike Meacham enjoyed dinner and meeting Elks Members, in addition to receiving her certificate.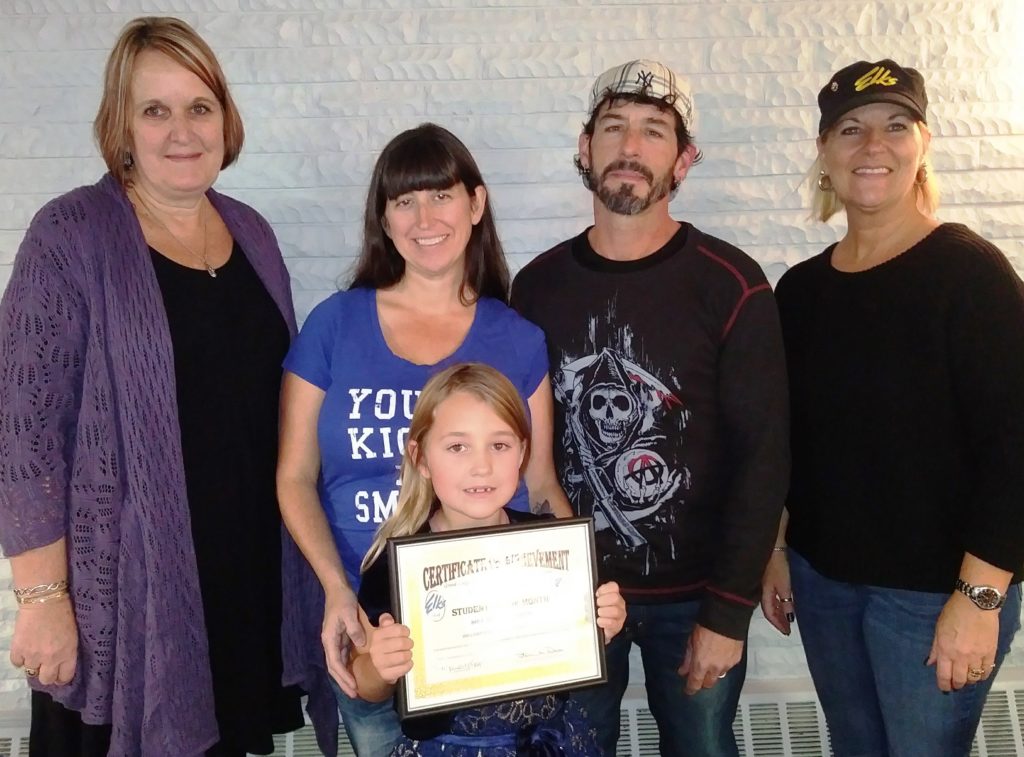 Left to right: Monique Perry, Teacher, Mom Anne Meacham, Melanie, Mike Meacham and Barre Exalter Ruler Maureen Lawson.
For information about becoming an Elk please call the lodge at 479-9522
This News item submitted by Barb Watters.